The Visiting Vet - About Us
Anne S Rice, DVM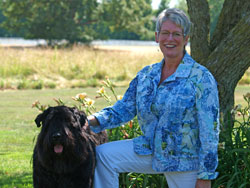 My house call practice started in 1986, eight years after graduating from MSU Veterinary School. It grew out of the need to have a more flexible practice having three children all under 2 years of age. With the support of my open-minded husband and a flexible schedule, I was able to go on the road. Seeing animals in their safe, comfortable, familiar home setting allowed me observations that I never witnessed in a clinic setting. A house call practice suited my personality as well. I love to talk, teach and play with animals. Could there be any better job?

The name of my practice evolved from 3 experiences. At MSU we had always put on an open house in April to show off the profession called Vet a Visit. In 1980 I helped start an animal-human bond program using animals to enrich the lives of nursing home residents called "The Visiting Pets". Lastly, I drive to homes to "visit" my patients and while there, I sit and "visit" or talk a lot with the owners of my patients.

Integrating holistic and complementary medicine into my house call practice started from my personal need for relief. My own body is very unhappy with most pharmaceuticals. Due to some incapacitating migraine headaches, I found acupuncture and cranial sacral manipulation offered me the help I needed. After practicing for 10 years, I was finding veterinary cases where I was unable to offer enough relief. My "Ahh Haa" moment came listening to an elder colleague discuss acupuncture and how it changed the lives of his chronically painful patients. Assisting the body to heal itself felt like a positive tool to blend with my conventional knowledge. I started my exploration and training in acupuncture and other energy modalities in 1988.
Office Staff - Lori & Gail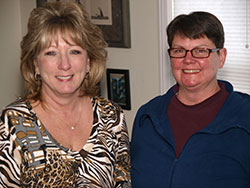 Lori and I met in 1988 when she moved to Williamston. Our kids became friends and grew up together. In 2003, when I needed another member for my office staff and Lori was looking to find a part-time job where she could could interact with people and enjoy talking about our favorite furry pets. It has been a great match. One of her greatest attributes is her passion to help the animals and their caregivers. Lori holds a BS Degree in Business Administration with emphasis on Accounting and Management from Lake Superior State University. Her business insight has been invaluable over the years. She lives with her husband and 2 dogs Hershey (Chocolate Lab) and Dodge (Brittany).

Gail joined the staff in 2011 after being a long time client. Her interest in natural remedies and passion to learn has made her a great addition to our staff. She has a small working farm in Mason where she has a menagerie of animals including Appaloosa horses that she helped her daughter show and attain National and World Championships. She lives with her husband, three cats, an Australian Cattle Dog named Joby and three horses, Love A Diva, her daughter Loves So Sweet and Rachel, a retired Thoroughbred racehorse.
Cast of Characters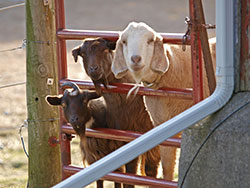 I have quite the cast of characters around my house from Gracie (Bouvier), Moozie (Cat), Gilbert and Jill (Feinting goats), and many chickens.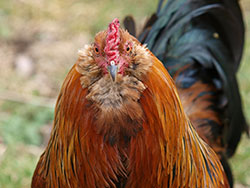 Complaints? Problems? Issues? Take it up with Rooster Kenny. He is our resident customer service specialist.