Welcome to the Visiting Vet - Anne S. Rice, DVM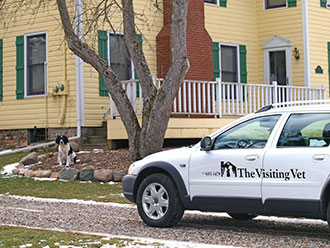 Over the past 25 years, there has been a shift in the way people think about their pets' well-being. As conventional medicine and surgery become more complicated, more and more owners are turning to practitioners who use techniques of preventative care and natural healing to treat everyday aliments as well as chronic more serious illnesses in pets.

It is important for owners to understand that most veterinarians who deal with alternative therapies realize that they should not be a substitute for conventional medical and surgical practices. Rather, most alternative health professionals, human and veterinary alike, believe the best health care involves considering all the options, comprehensively guiding their patients back to health through both conventional and more benign complementary therapies.

Your pets' healing, like your own, depends on balancing mental, social, and environmental factors along with treating physical abnormalities. Balancing your animals' body systems happens via prevention, diet, exercise and support and strengthening its own immune, endocrine, and neural pathways.

Holistic intervention often gives a pet with medical issues a new chance at health. Dr. Rice teams with you to help your animal stay well, gaining quality of life, not simply quantity of years.